PAST PROJECTS:
EVACUATION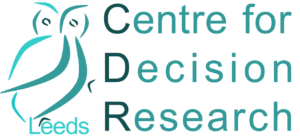 Project:  
Project Name: EVACUATION
project overview slides: EVACUATION_project overview
Duration: March 2018 – July 2020
Funding: Horizon 2020 Marie Sklodowska-Curie Fellowship Grant No.748647
–
Role in the project:
dr. Natalie van der Wal (PI)
–
EVACUATION: Testing communication strategies to save lives in emergency evacuation
The project will aim to improve speed and survival in emergency evacuations, through the combined insights from agent-based computer modeling, risk communication/decision research, and an advisory board of emergency responders.
The full project summary:
The EU urgently seeks to improve emergency evacuation preparedness. EU public spaces are getting more crowded. Fires and terrorist attacks require emergency evacuation. Faster evacuation from public buildings during emergencies saves more lives. Observations of actual emergencies show that people tend to be slow to respond to evacuation alarms (taking up to 10 minutes) and take the familiar route out instead of the nearest exit. The EU calls for evidence-based recommendations for evacuations, which are mostly non-existent. The state of the art uses computer models of evacuation speed, but more realism is needed. We take the novel approach of combining state of the art computer modeling with insights from risk communication to improve speed and survival in emergency evacuations. This project aims to: 1. Identify which risky behaviors occur in emergency evacuations and underlying causes (WP1). 2. Use models to identify communication strategies that improve evacuation time and survival (WP2). 3. Test communication strategies for improving evacuation time and survival in experiments (WP3). To ultimately save lives, Aim 1 involves (a) observing behavior in existing videos of actual evacuations, and (b) interviewing emergency service members about their experiences in actual evacuations. Aim 2 will use 'agent-based' computer modeling, with which Dr. van der Wal has experience, to assess the effect of reducing the riskiest behaviors on evacuation time and survival rates. Based on Prof Bruine de Bruin's expertise in risk communication and input from emergency service members, this will result in recommendations that will be tested in Aim 3 in actual evacuation drills. Our unique team has the interdisciplinary and practical expertise needed to improve evacuations. Our proposed work will promote transfer between the Fellow and the team through hands-on collaborative work. The UK is an ideal testbed for our project aims, but we will inform evacuations worldwide.
–
Core project members:
dr. Natalie van der Wal (PI)
prof. Wändi Bruine de Bruin (Supervisor)
–
Advisory Board Members:
Professor Keith Still, Professor of Crowd Science, Manchester Metropolitan University
Paul Townsend, Associate Director, Crowd Dynamics
Robert Pyke, West Yorkshire Resilience Forum Coordinator, Leeds City Council
dr. Angela Kneidl, Founder accu:rate Institute for Crowd Simulations

Project Name: IMPACT
Duration: May 2015 – October 2017
Funding: H2020 GA 653383
–
Role in the project:
dr. Natalie van der Wal (WP leader)
–
Project Summary:
The objective of the IMPACT project is to investigate the essential role played by cultural factors in managing safety- and security-issues related to emergencies in public transport systems. It is aimed at analysing the different cultural behaviours for the prevention of emergencies, the management of emergency events and the post-events with particular emphasis on: crowd management; management of first responders to care for different cultural groups; information to passengers.  From the above analyses IMPACT will produce a cultural risk assessment methodology and the associated mitigation actions for the public transport sector also developing simulators and models; identify innovative solutions that can support public transport operators in improving the communication with passengers through tailored messages to the different cultural communities (via mobile phones and social networks) and other solutions to enhance the management of emergencies considering cultural aspects; develop best practices, dedicated training material and procedures for both public transport operators and first responders; develop policy recommendations for policy makers, regulators, municipalities and public transport operators.
Project Name: Active2Gether
Duration: 2012-2016
Funding: National Funding
–
Role in the project:
dr. Natalie van der Wal (Researcher)
–
Involvement in sufficient physical activity declines rapidly during later adolescence and young adulthood. As social networks and interaction with friends is important for this age group (18-25 years), this should be included in future strategies aiming at motivating and empowering young people to engage in more physical activity. Since the majority of young people use the (mobile) internet for social networking activities, the current project aims to make use of web-based social networks, modern mobile technology and the social setting to provide cues to promote development of and engagement in physical activity and empower people to be more physically active.
In this project three different technological solutions will be developed and combined. First, devices and reasoning mechanisms for capturing and understanding the context and physical activities will be developed. These form the basis for context-specific tailored feedback. Second, computational models of habit learning will be developed to make predictions of, and thus to guide, the effect of specific interventions (such giving a cue) to promote physical activity habits. Third, a web-and mobile application based on social network sites of youngsters will be used to create and strengthen social support and descriptive norm groups of youngsters with similar motivations and contexts for further physical activity promotion.
Thus, the current project aims to develop an innovative solution that is appealing to young people, makes use of existing social networks and mobile devices to automatically send coaching messages and feedback that empower people to become more physically active, based on an intelligent prediction of the effect of specific suggestions.
More info: ACTIVE2GETHER
Project Name: Socionical
Duration: 2009-2013
Funding: EU, FP7
–
Role in the project:
dr. Natalie van der Wal (Researcher)
–
Natalie was involved in the SOCIONICAL project during her PhD. SOCIONICAL focuses on the specific example of Ambient Intelligence (AmI) based smart environments. In such environments the system reacts to human behaviour while at the same influencing it. This leads to a tight entanglement between the human and the technical system. At the same time there is dynamic, heterogeneous human-human, human-technology, and technology-technology communication. The project will study global properties and emergent phenomena that arise in AmI based socio-technical systems in two concrete scenarios: transportation and emergency/disaster. See: http://www.socionical.eu/
Project Name: CAMERA
Duration: 2009-2012
Funding: National Funding
–
Role in the project:
dr. Natalie van der Wal (Researcher)
–
CAMERA: "Social network support of clinically depressed patients" @ CAMeRA (2009, 2012)
Natalie was involved in CAMERA Research during her PhD. The Center for Advanced Media Research Amsterdam wants to study the impact (particularly new) media and technology have on individuals' life, i.e., on their thinking, feeling, and behavior, on their communication and interaction, their learning and entertainment, and on their health. In short, CAMeRA will deal with the question of how (new) media and technology can and will impact people's wellbeing. The consideration of wellbeing includes aspects of physiological as well as psychological wellbeing and it covers dimensions of what philosophers have called a "good life" (including access to and opportunities for life-long learning, education, entertainment, social connectedness, etc.) as much as considering risk factors such as age, lack of education, alienation, physical or mental handicaps and the like, all of which may and often do compromise people's wellbeing. See: http://www.camera.vu.nl/about/vision.html