My name is Natalie van der Wal. I have 15+ years experience in teaching yoga, dance and aerobics. I listen to and look at my students during class to adjust the intensity level accordingly. I aim to spread positivity and enthusiasm in my classes, as well as strength, flexibility and peace.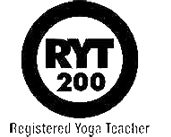 YOGA – VINYASA FLOW– YIN YOGA 
I teach both dynamic yoga (ashtanga vinyasa/vinyasa flow) as well as very slow paced, meditative yoga (yin yoga). In vinyasa yoga, the movements move fluidly from one into the other. Your breath is very important, it guides your movements. You typically stay in a pose for about 5 breaths and move into a new pose. In yin yoga you will relax both your body and mind and stay in poses for about 3-5 minutes. Yin yoga is a restorative form of yoga and a perfect complement to your dynamic life or dynamic sports. You will recharge your battery and heal your body. Vinyasa yoga is perfect for those that like to move a bit more during a yoga class and enjoy both an exercise as well as relaxation. My students describe me as a very 'zen' and positive person.  I aim to spread both qualities to my students.
DANCE AEROBICS – POLE DANCE – ZUMBA FITNESS

I teach different dance classes and workshops. In my classes I alternate between slow and fast rhythms with many different Latin-American movements as well as pop and jazz dance. I can teach classes to beginners as well as improvers.
Education Natalie van der Wal
Yoga
300 hours Vinyasa Yoga Teacher Training at My Vinyasa Practice (2020-2022)
50 hours Yin Yoga Teacher Training at Yoga Minds Academy (2016-2017)
50 hours Mindfulness Training at RZijn (2014-2015)
300 hours Vinyasa Yoga Teacher Training at Yoga Moves (2010)
140 hours Power Vinyasa Yoga Teacher Training at Yoga Moves (2005)
30 hours Power Vinyasa Yoga Foundation Course at AFN and Yoga Moves (2004)
Dance & Fitness
Cuban Salsa at Tiempo D'Espana (2018-2019)
Zumba World Rhythms Africa Course (2017)
Zumba Fitness Instructor Professional Training (2015)
LA Style Salsa Course at La Tasca (2015)
Cuban Salsa Course at Salsamoso (2014-2015)
Zumba Fitness Kids Instructor Training (2015)
Zumba Core, Zumba Glutes Course (2014, 2015)
Zumba Fitness Instructor Basics 2 Training (2014)
Zumba Fitness Instructor Basics 1 Training (2013)
Competitive Gymnastics at Turnace Amsterdam (2007-2010)
Pole Fitness Instructor Training (2008, 2009, 2010)
Body Pump Instructor Training Les Mills (2005)
Aerobics Instructor Teacher Training at AFN (2003-2004)
Fitness Instructor Teacher Training at AFN (2003-2004)
Professional Dancer and Performer at Body & Mind Fitness & Agencies (2000-2010)
Professional Cheerleader at Amsterdam Admirals (1999-2000)
Professional Dancer at Dance Force (1993-2000)